MISSOURI MARKETING SUMMIT
APRIL 25, 2019 // #MOMKTG // ST LOUIS, MO
SUBSCRIBE FOR UPDATES
ON SPEAKERS AND SPONSORS
250+ Missouri-based brands come together to share fresh ideas, solve problems and make meaningful connections.
CONTENT-DRIVEN AND CO-AUTHORED BY THE BRANDS
Marketing leaders from major brands:
Chief Marketing Officers, Chief Brand Officers, Vice Presidents & Directors

Experts from numerous industries, including: Consumer Brands, Retail, QSR, Travel & Tourism, Healthcare, Higher Education, Sports & Entertainment, Energy & Construction
A fun day of learning, meaningful networking and spirited debate:
7 interactive discussion panels

Q&A with 50+ speakers

4+ hours of social and networking time with fellow attendees

Social events! Including a welcome breakfast, lunch & a cocktail party!
You'll come away with fresh ideas to inspire your audiences;
You'll acquire new tools to tell your brand's story;
You'll build exciting new relationships with other marketers, brands and partners;
You'll discover exciting common ground with a vibrant, diverse community of fellow marketers.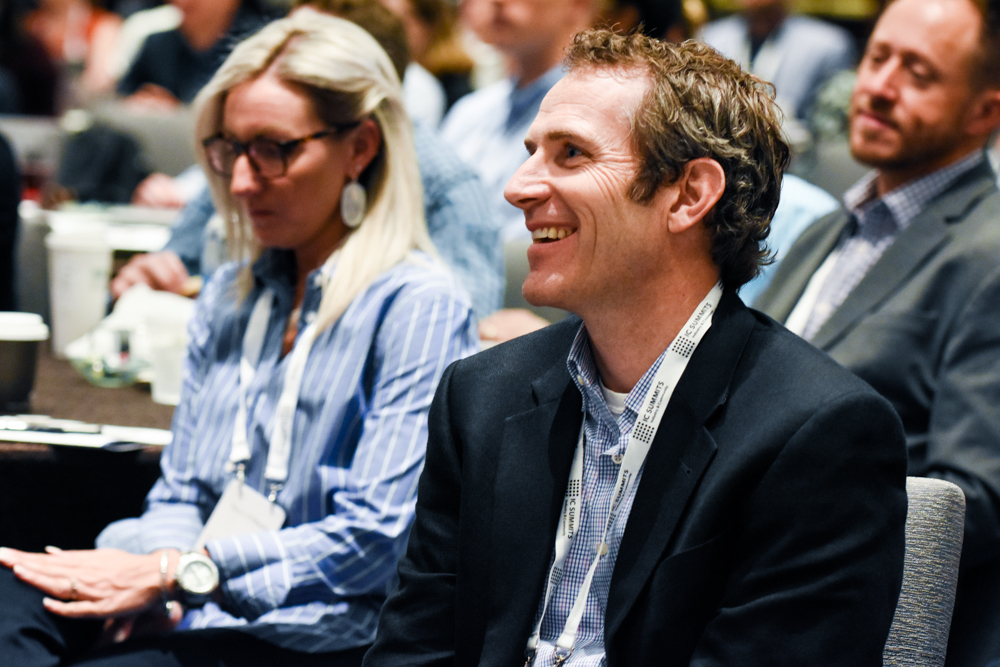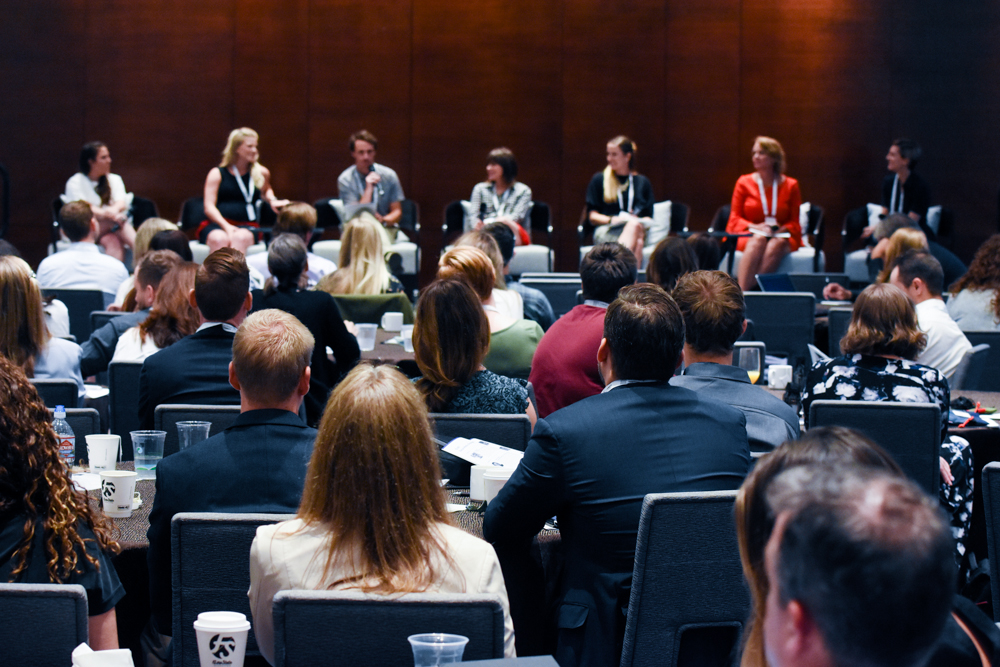 DOWNLOAD THE AGENDA
The Missouri Marketing Summit agenda is designed in collaboration with regional, national and international marketing leaders and brands.. The topics discussed throughout the day provide insights and inspiration needed to take your marketing strategy to the next level. Fill in your details below to receive a copy of the latest agenda,
8:00 AM
Welcome Reception & Registration; badge collection, light refreshments and networking.
8:55 AM
Chair Welcome & Opening remarks
9:00 AM- PANEL: THE MISSOURI BRAND
What cultures and values does it express and celebrate? How do brands and institutions contribute to Missouri's evolving identity, and vise versa?

9:40 AM- PANEL: FRESH PERSPECTIVES ON SOCIAL MEDIA STRATEGIES
What makes social media content meaningful & effective? How are brands diversifying and innovating to capture and meaningfully engage their audiences? What might the next transformative social platform look like? Which platforms have outlived their utility?

10:20 AM- MORNING SOCIAL
Coffee, light refreshments
10:50 AM- PANEL: BEYOND BRANDING
An exploration of foundational brand identity and its evolution as companies, products and audiences change. How do Missouri's brands authentically live and convey their purpose to - and through - their audiences and ambassadors?'
11:30 AM- PANEL: DATA & MEANINGFUL DIGITAL & MOBILE ENGAGEMENT
Innovation and personalization in mobile apps, digital media and IoT- brands compare and contrast approaches to personalization, digital behavior interpretation & prediction, tracking, and discerning & leveraging meaningful data sets.


12:20 PM- NETWORKING LUNCH
Fine refreshment, lively conversation & networking
1:40 PM- PANEL: OPTIMIZING CUSTOMER EXPERIENCE & NURTURING LOYALTY
What are the ingredients for delivering a positive experience? Marketers share and compare best practices, tools and tactics for nurturing customer loyalty, including CRM & Predictive Analysis, measuring ROI and cultivating feedback.
2:20 PM- PANEL: SUCCESS STORIES IN CONTENT MARKETING
Tools, tactics and strategies for producing, optimizing and distributing meaningful content - what works? What doesn't? What makes content meaningful?
3:00 PM- AFTERNOON SOCIAL
Coffee, light refreshments
3:30 PM- PANEL: BUILDING A SUCCESSFUL BRAND/ AGENCY COLLABORATION
Equity, collaboration, efficiency - experts from both sides discuss cases of successful - and unsuccessful - collaborations between advertisers and their agencies.
4:10 PM- PANEL: MARKETING AN EXPERIENCE
Joy, adventure, comfort, pleasure, luxury - purveyors of experience discuss different approaches to marketing the moments that enrich our lives.
4:40 PM- NETWORKING & COCKTAIL PARTY
thank you to OUR SPEAKERS!
FOR BRAND SPEAKING OPPORTUNITIES, CONTACT:
OUR SPONSORS
MORE SPONSORS COMING SOON - CHECK BACK FOR UPDATES
FOR SPONSORSHIP OPPORTUNITIES, CONTACT:
TICKETS CONTACT:
Fred Ennette
T: (856) 772 7598
Pre-registration is required for all attendees.
ATTENDEES
Attendees at the summit are influencing the future of their company's marketing and strategic success. They come from a wide variety of organizations including major brands, corporates, cultural institutions, public agencies and nonprofits.
The Missouri Marketing Summit hosts marketing leaders from major brands, corporates, cultural institutions, public agencies and nonprofits. Approximately 250 attendees will be there - 70% brands, 30% agencies & vendors
HOW DO I BECOME A SPONSOR?
ARE THERE NETWORKING OPPORTUNITIES?
Absolutely! The conference includes 4+ hours of blocked networking time, including an Opening Reception, Networking Luncheon and Cocktail Party!
Business casual is recommended - comfort is essential!
Marriott St. Louis Grand, 800 Washington Ave, St. Louis, MO 63101